What do they want? What do they really, really want?
We have all spent a lot more time in our homes over the past several months. Our homes have gone from being where we eat, sleep, and store our stuff to also become our schools, offices, and gyms. Surprisingly, surveys indicate that most of us rather like being in our homes and if given the choice, more than 75% of office workers would prefer to telecommute more often. That number is even higher among parents, where nearly 80% say more work-from-home time would be their preference.
Unsurprisingly, this time at home has changed not only the way buyers are shopping for homes, but it has also impacted the features they are looking for in their next home. Search social media and you'll find plenty of comments about the things they wished their home offered right now.

National Homebuilders Association
In a survey by the Homebuilders Association of Greater New Orleans, potential home buyers identified eight features they consider a priority in a new home, post-COVID19. These features included more light and space, space for cooking, more privacy, more energy efficiency, a space for working out, outdoor space, a home office, and less of a focus on common area amenities.
According to the National Home Builder's Association, laundry spaces, outdoor space, and more pantry storage rank in the top ten must-haves for homebuyers who are searching right now.
It's safe to say that this experience has made the idea of home even more important. As a Realtor, what does this mean for you? We've seen swift changes to the way that we show homes and meet with customers in the past months. Virtual showings are safe, easier, and more readily available. Face to face is more commonly screen to screen these days, and it's becoming more likely that some of these new habits and business practices will be the norm going forward.
Buyers will always want to see homes in person. But more so now than ever before, they are using photos, videos, virtual tours, floor plans, and 3D tour experiences to shortlist those homes. They know what they want, and they want to see those features online before they see them in person.
A decade ago, marketers were told they had approximately a minute's worth of attention span in which to capture a potential buyer's attention. Today, that time span has been decreased to less than 10 seconds. A first impression is everything these days. Buyers are making decisions faster, and with limitations on open houses and in-person showings, the competition is fierce for those precious seconds.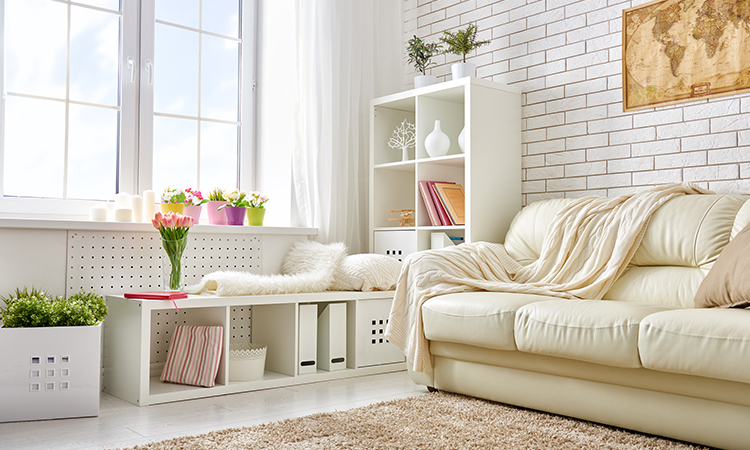 There is a silver lining in all of this data. There is a huge opportunity for Realtors who understand the realities of today, and are aware of what buyers want. The savvy Realtor will ensure that the marketing for each and every home they list follows this recipe:
Stage it.
The wow factor has to be big enough to stop a buyer from scrolling and invite them to virtually come inside. Physical staging can help give a property a modern look and feel, while virtual staging can help declutter and decorate, all without a stager having to physically be in the home. Use virtual staging to show how a bedroom or family room could be used as a home office or a gym. (You can even virtually stage a backyard!)
Show it off.
Smartphone photos won't cut it anymore. A well-presenting listing now includes drone footage, 30 or more magazine-quality photos, a 3D tour, a floor plan, and a property tour video. Especially tech-savvy buyers may appreciate a more immersive experience using VR. Buyers expect to fully see the property before they visit it in person.
Don't skimp.
It's no longer the time to hold back hoping to tease buyers into wanting more info. Buyers know what they want, and they are increasingly marketing savvy. Include photos of the HVAC, the water heater, the pantry, and the laundry. Include information on energy efficiency and utility bills. Make sure the square footage is accurate and not exaggerated. Buyers expect realtors to be professionals, which means the more you can educate them on the home, the better.
We are all likely to spend a lot more time in our homes for the foreseeable future, and this new reality will continue to shape how buyers shop. Knowing what buyers want will help you to create a marketing package that will not only capture attention but ensure that your listing makes the shortlist.